I'm very close to done with my holiday shopping, just pending a few more presents. We all have that co-worker, neighbor or friend whom we love, but gets left at the bottom of our lists every year and inevitably, we need to scramble to find a gift for them (is this just me, this can't just be me). I assume some of you have also been there, so I wanted to share some bundle gifts I usually keep in mind for those very special people or hey, maybe you can use these for the people who aren't at the bottom of the list. All of these items also make really great stocking stuffers or last minute secret Santa gifts.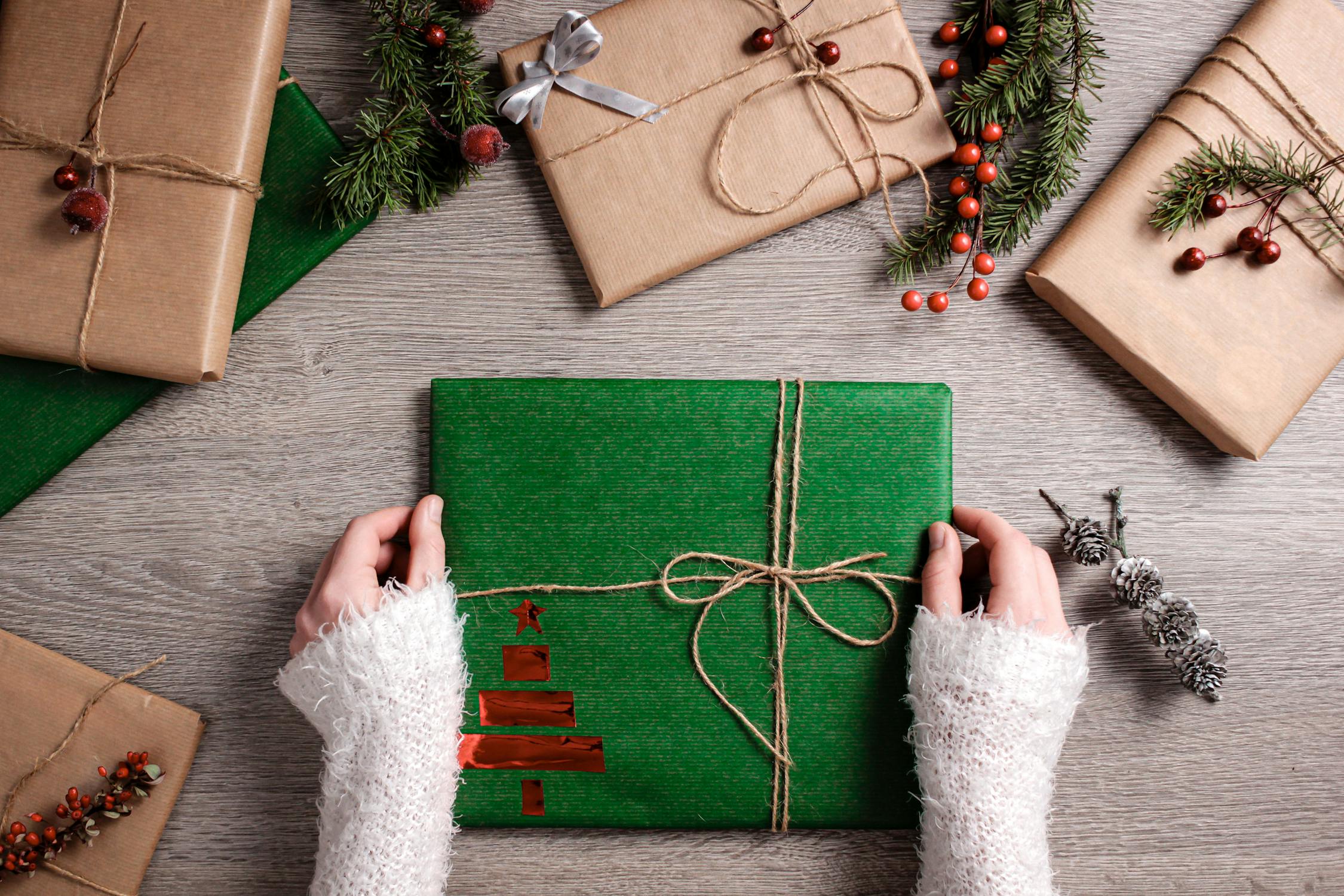 Help the Earth
Put a bow on 1 or 2 of the below items that are eco-friendly and silently send a message to your co-worker to use reusable things versus single use plastics.
Stojo Cup, $15.00 // Stasher Sandwich Bag, $11.99 // Travel Flatware, $14.00
In the same vain, you could send a message to your roommate who continually fills the bathroom trash can with make up rounds and cotton swabs, to shift into a more reusable beauty routine.
MakeUp Eraser, $20.00 // Boie Body Scrubber, $10.00 // Reusable Swab, $12.00
Self Care Sunday
2020 has been…woof. Everyone deserves some self care necessities to help them recover and relax from this wild ride.
Candle, $25.00 // Journal, $26.99 // The Little Book of Self Care, $8.99
All about Pop Culture
We all have that friend or co-worker who's always up to date on the hottest show, movie or meme. I'm too much of a grandma to be this person, but I love these cute things to give as gifts.
Rosebud Motel Mug, $11.00 // Pencils with Sayings, $20.00 // Lightsaber Chopsticks, $13.00
On a Budget
Who says you have to buy anything? For co-workers, my go-to gift is baking a load of seasonal cookies, boxing them up and tying them with a bow. Here are my favorite recipes for the holidays, you can bet I'll be making these a plenty.
Thumbprint Cobbler Cookies // Gingerbread Chai Cookies // Chai Sugar Cookies with Eggnog Icing // Maple Pumpkin Cookies // Cut Out Sugar Cookies (my favorite recipe)
Sincerely,
Sara Ann