I've finished my second to last semester of college and I'm home for break without a job to work or a class to study for. So, naturally, I've complied a list of things I'd like to accomplish in 5 weeks. Some things on that list include spending a whole day watching my Netflix queue of movies, learning Spanish (Duolingo is free and available as an app for on the go learning, so cool!),crocheting something, and of course, reading.
Reading has always been my most favorite activity. I can picture nothing better than spending a chilly day wrapped up with a good book next to the fireplace.I literally love the library and still go there regularly. Since I have a OCD tendency to make up lists for everything, I've complied a list of books I'd like to read by the end of my break.
1. For a good laugh…
I've heard nothing but praise for this hilarious book from one of America's favorite funny ladies. I've already read the works of Chelsea, Tina and Mindy. I can only wait to read this collection of thoughts from another one of the greats.
2. For a good story….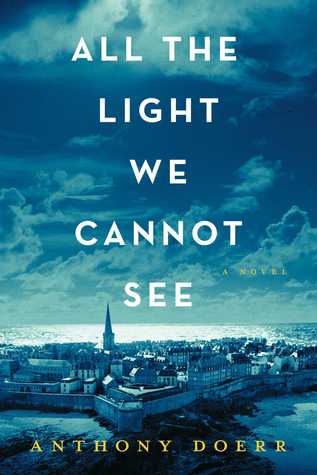 I've been meaning to read this book for awhile now. I love stories set in the 1940's wartime era, especially ones set in Europe during the war. This novel sounds like an amazing and beautiful story about two children that I absolutely need to get my hands on.
3. From the movies…
I saw the trailer for this movie recently and although it's been out for awhile, it reminded me that I wanted to read the book. Perhaps the kick ass cast (Tina Fey, Jane Fonda, Jason Bateman, etc) makes me want to see it more than anything but I did hear the book was great and I most certainly want to check it out before I see the movie.
4. For some inspiration….
This book comes from the author of the book Wild, which is the basis of the new Reese Witherspoon movie. That story sounds like a more low scale Eat, Pray, Love but I still love a good finding yourself story nonetheless. This book is a collection of writings from Strayed's advice column, Dear Sugar. Everyone has said this book will inspire you, so I'm totally planning on checking this on out as soon as possible.
Reader, have you read any of these? Did you like them at all? If not, what are you planning on reading next?
Leave a comment and let me know!
Love, B.